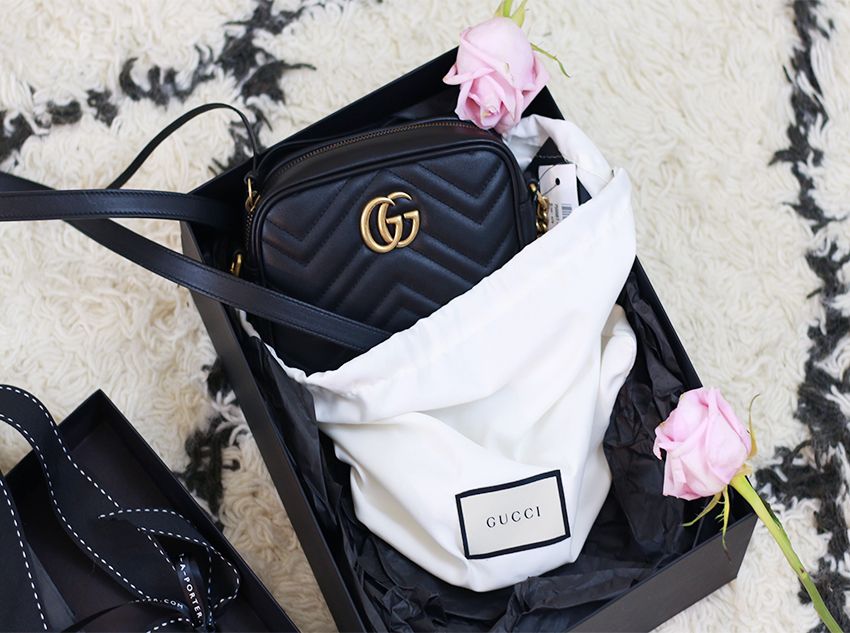 Photo by Rose
I've been seeing

the

Gucci brand everywhere for the last 1-2 years but more so this past year. As they say if you get conditioned enough by seeing something frequently things tend to grow on you. When I read Rose's review from the blog
D
adouchic
on t
he
Gucci GG Marmont Mini Camera Bag
I fell in love with it.
I love
the classic design which
makes
it practical to use on a daily basis
. This

is especially true when
compared to some of Gucci's more flashy and unique bags. However, the price is a bit much and way out of my budget but a girl can dream right?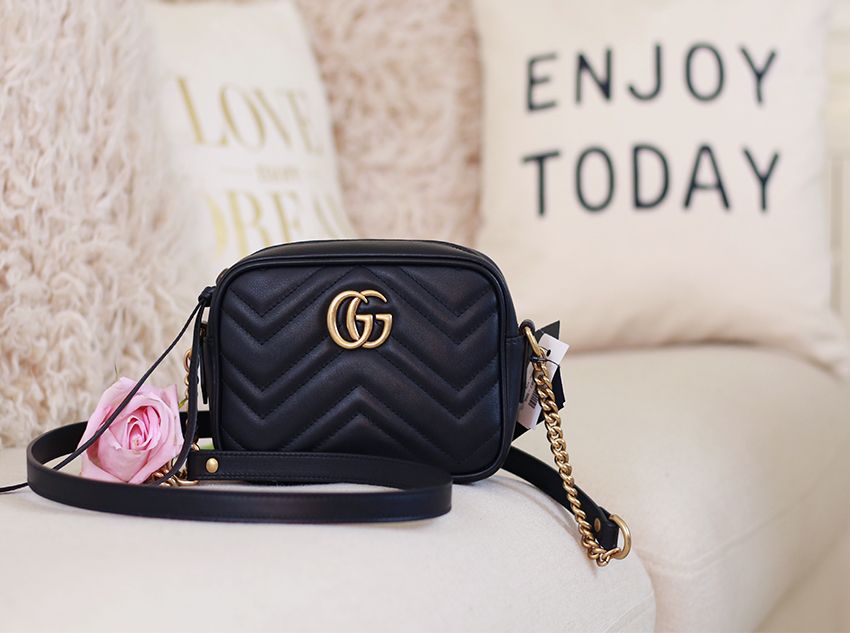 Photos by Rose
Whenever I want to

splurge

on an expensive item that is not a
necessity
I often follow these tips:
1. Research,

r

esearch and research some more. I never buy really expensive things on
impulse
to avoid buyers remorse.
2.
Save up for your big purchases that are not essential. A good tip is putting extra money away biweekly from your paycheck to go towards that luxury item you really want.
3.
Avoid using credit cards if you can't pay it back right away.
4.
Buy pre-loved: purchasing the item of your dreams in most cases can be almost half the price if purchased pre-owned especially for goods such as designer handbags.
Hope you enjoyed the post
Sincerely Miss J
What items are currently on your wish list?
Stay connected
and follow me on social media
Directory Seo